Seraphim Imports and Exports distributes and supplies ores with the ownership of mining rights & having joint ventures with Europe and African Countries. On 28th Feb 2018, Seraphim Imports and Exports trade Co was established. The trade company is based in Bengaluru South part of India. We are sourcing most of the products from Middle East, Asia and South Africa Zimbabwe, Zambia, Botswana, we have extremely professional work force. Our inventory management are in place and we are ready to support all our esteemed customers' needs. We have extensive network of Mines across globe.
Our vision to enhance foreign trading so we can play an eminent role in the comity of leading nations. To be World Class Copper and Gold Trader leveraging mineral and human resource.
Our Objectives is to supervise product delivery from Mining area to the Port and provide logistics support will be provided from Mining, procurement, packaging, guaranteed quality control.
MISSION & VALUES WE FOLLOW
Our mission to spare no efforts to effect maximum trading with maximum countries.
NON FERRO MINERAL ORE PRODUCTS
Copper ore is one of the most essential metal on the planet today, and it has been utilized by humans for millennia for a variety of reasons. Copper's versatility of properties makes it ideal for a variety of industrial applications. Copper is one of the most essential metal on the planet today, and it has been utilized by humans for millennia for a variety of reasons. Copper has a high electrical and thermal conductivity, is corrosion resistant and stainless, and is malleable.

Copper ore Technical Specification based on current available Lab report

Copper cathodes are primarily used to make copper rods for the wire and cable sector, as well as copper tubes for consumer durable goods. Copper cathodes are also utilized in the production of alloys such as brass, bronze, and alloy steel, and have applications in transportation, electrical appliances and machinery, defense, and construction. These cathodes have a purity level of 99.99 percent copper, are registered as REC (A Grade) on the London Metal Exchange, and fulfil the highest international quality standards (LME).
Cobalt is one of the most important elements on the planet, with numerous strategic and irreplaceable industrial applications. Very strong magnets are formed when cobalt is alloyed with other metals. Cobalt-containing super alloys have been employed in the manufacturing of jet and gas turbine engines for energy generation. Nearly half of the cobalt used each year is used in these super alloys. Cutting and wear-resistant materials are also made with cobalt. One of cobalt's fastest-growing applications is in rechargeable batteries.
Composition analysis of Cu- Co-oxide ore
| Composition | MgO | Al2O3 | SiO2 | K2O | MnO | Fe2O3 | Co2O3 | NiO | CuO | Zno | Bao |
| --- | --- | --- | --- | --- | --- | --- | --- | --- | --- | --- | --- |
| % | 9.29 | 10.73 | 39.9 | 0.92 | 0.37 | 17.72 | 5.45 | 1.03 | 9.78 | 0.11 | 0.09 |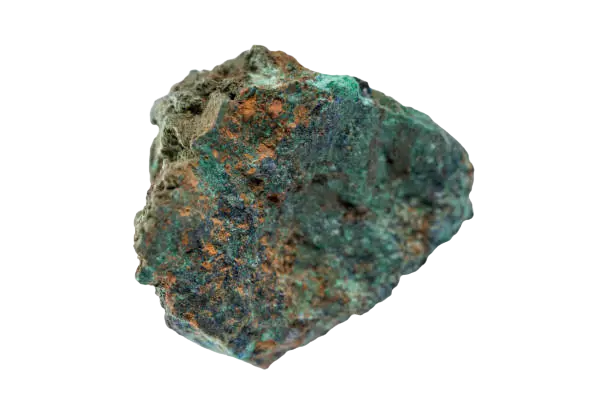 Manganese is often found in minerals in combination with iron. This material is essential to iron and steel production due to its deoxidizing and alloying properties. Manganese is a chemical element with the symbol Mn and atomic number 25. It is a hard brittle silvery metal, Manganese is a transition metal with a multifaceted array of industrial alloy uses, particularly in stainless steel. Lab Report will be provided based on client request.
Chemical composition of iron concentrate and manganese concentrate (%).
| Product | Fe | Mn | S | P | AL2O3 | SI02 | MgO | CaO |
| --- | --- | --- | --- | --- | --- | --- | --- | --- |
| Fe Con | 78.63 | 0.86 | 0.06 | 0.05 | 1.22 | 6.88 | 1.66 | 0.23 |
| Mn Con | 4.12 | 53.55 | 0.08 | 0.04 | 0.98 | 14.86 | 2.87 | 6.23 |
Zambia Emerald produces nearly 20% of the world's emeralds sought after for their deep green color. Zambia is among the world's top 3 emerald producers, along with Colombia and Brazil. Zambian emerald is a good form of natural emerald gemstone, characterized by a rich green colour with a faint bluish overtone and excellent clarity. In western astrology, it is also known as the May Birthstone.
| Colour | Best for Birth Stone (May Month) |
| --- | --- |
| Carat Weigh | Minimum 1/12the of the body weight |
| Metal | Gold is highly recommended |
| Finger | Little finger or Ring Finger |
| Price Per Carat | (40$) Per carat to (600$) depending on the clarity |